BRUGATA (AP) A knife desperado went Tuesday night rampage in the city center, leaving several bleeding victims.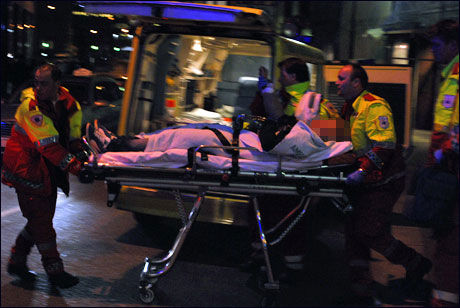 DRAMATIC: One of the injured being carried away in an ambulance.
A witness told VG Nett spoke with, was contacted at the pub Two Dogs by a man with a long knife in his hand. She dismissed the man and he then went on to the club Two Chefs.
A woman sitting outside Two Chefs was attacked by the man and stabbed in the neck.
I heard some noise, then suddenly a woman in and shouted that she had been stabbed in the neck, said a witness who was at the club to VG Nett.
The condition of the woman is not life threatening, police said. Another victim lay bleeding 200 meters further away in the street. He was taken away in an ambulance after the bleeding was stopped.
A Somali guy was running around with a big knife. He hit at least three people, but we cannot exclude that more could have been stabbed but got to the doctor on their own, says operations officer.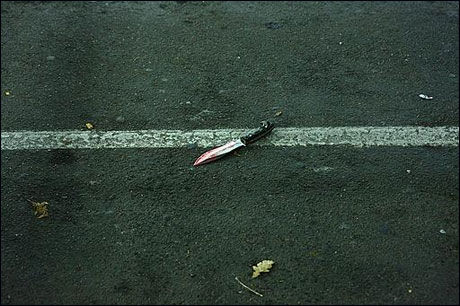 BLADE: This knife was found in the parking garage at Gunerius.
Two of the injured were sent to Ullevål University Hospital, while one was sent to the emergency room.
The police was notified of the stabbing at 21:00
The people had sought refuge at the restaurants Red Mill and Two Chefs and rang like crazy to the police. There were some people in the street, and there was panic.
A man was arrested clock 21.05 in a parking garage at the mall Gunerius. The knife was found nearby.