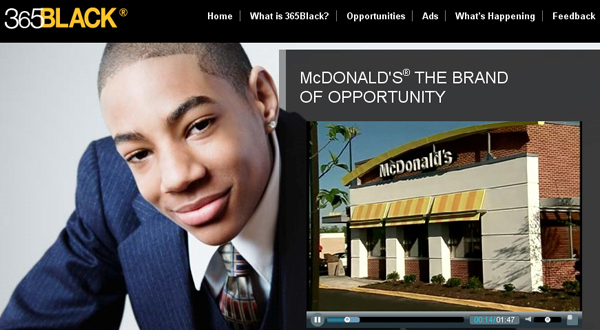 http://t.money.msn.com/top-stocks/cramer-people-are-getting-wise-to-mcdonalds

The authors speculate that people are no longer going McDonalds because it's foods are not 'green' etc.

Blah, blah, blah.

I'd like to think that people, mainly most Working White people, are boycotting this establishment as it caters to Black Culture with its slogan 365 Black. How can any sane Working White today who is aware and awake and who follows the explosion of Black on White crime not have severe Negro Fatigue?

Negro Fatigue has caused me to boycott McDs, plus the fact that this corporation encourages its workers to use foodstamps – talk about Corporate Welfare.

Thanks but no more Happy Meals for me.