A Tory council has withdrawn its own official report linking welfare cuts to a range of social problems from food poverty to violent crime.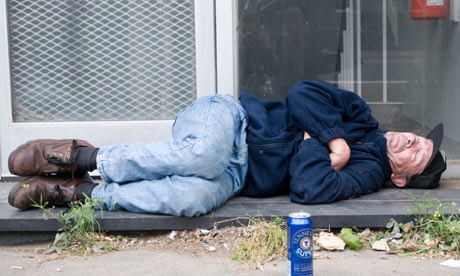 Now you see it now you don't. No sooner had Kent Online reported the details of an official Kent county council report linking welfare reform to rises in homelessness, food bank use and violent crime, than the report was suppressed.

Council leader Paul Carter, whose name was apparently on the report even though he hadn't read it, told Kent Messenger Group political editor Paul Francis that he had he decided to take it down from the council website because he did not agree with its conclusions.

So what was it about the report's findings that Carter found so disagreeable?

Carter doesn't say. The report is clear, however, that welfare changes - bedroom tax, benefit cap, disability benefit reform, council tax benefit cuts - have helped detonate a small explosion of social misery in the county. We may hazard a guess that this insight is the cause of acute political embarrassment to one of the most senior Tory figures in local government.