As I sit here tonight all I can hear is Fireworks going off to commemorate some bloke called Guy Fawkes who, we are told tried to blow up the House of Parliament. How fucking pathetic, do these people realise they are celebrating the fact that he failed?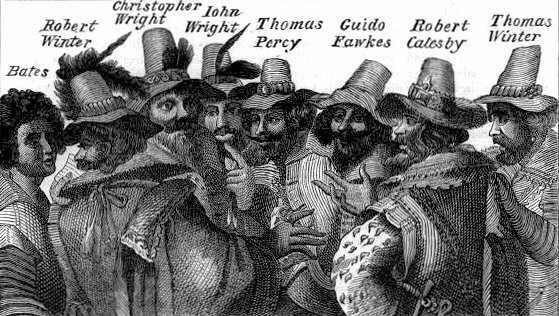 They set a Bomb fire and stick an effigy of Guy Fawkes on top and set it alight, don't the stupid fuckers know that by doing that they are rejoicing in their own slavery to the Kike?
Yeah, lets celebrate our enslavement, we'll go out and spend loads of money to watch it go up in smoke. It's a fucking joke but the laugh is on us.
My Cat is scared to go out because of these idiots letting off fireworks WTF I'd like to go and tell the wankers that they are being foolish but do you think they'd listen? Self-hate of their own race and total obedience to the ruling class that's what this is really all about. Bet the 'chosen ones' are sitting there laughing at us:
Oh vey, those Goy are out there celebrating their own demise, oh vey already
And their Muslim foot soldiers are thinking just the same, colonisation is easy when you got such a fucked up load of faggots running around spending money to celebrate the fact that they are nothing but urchins to be enslaved.
Our people really do need a kick up the arse, it's getting to the point where I am ashamed of my own race. If we fail then they deserve all they get and it ain't going to be nice, they won't know what the fuck has hit them but of course it will be too late by then.
John Hardon