A new chief rabbi, a national centre boasting appearances by some of the country's most admired cultural figures, and a BBC2 history of the Jews by Simon Schama – the Jewish community is celebrating New Year in good heart. Ned Temko surveys the huge changes of recent years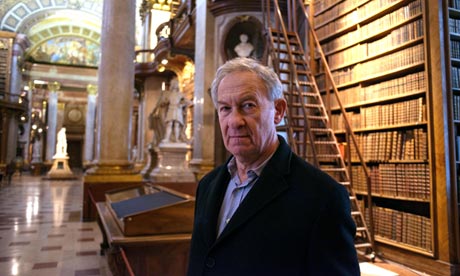 The Story of the Jews, a new BBC2 series,
is narrated by Simon Schama.
Head north-west from central London, past Lord's Cricket Ground and St John's Wood, and a mile or so farther along, you'll find a new, low-slung, glass-fronted building tucked just off the Finchley Road. If your eyesight isn't perfect, or if you're paying more attention to your driving, you could be forgiven for assuming that it's just an office building, or even for missing it altogether.


Yet the modest sign on its third-floor window announces what could prove to be a dramatic new departure for the Jews of Britain: JW3 – the London Jewish Community Centre. Nearly 10 years in the making, at a cost of £50m, and named for the postal district (NW3) in which it sits, it is due to open this month.

Its initial menu of nearly 1,000 events features well-known figures including Kevin Spacey, Nicholas Hytner, Zoë Wanamaker and Ruby Wax, as well as the former editor of the Times, James Harding, who is now head of BBC news.

These are heady days for British Jews. On the religious calendar, they are emerging from the Yamim Noraim – the "Days of Awe" beginning with Rosh Hashanah and culminating with the fast of Yom Kippur. They're starting the Jewish New Year with a new chief rabbi, Ephraim Mirvis, after his predecessor, Jonathan Sacks, was given a communal send-off replete with tributes from assorted prime ministers, fellow faith leaders and Prince Charles.

BBC2 has just begun airing a new series called The Story of the Jews, narrated by the acclaimed – and unabashedly Jewish – historian and broadcaster Simon Schama.

Yet the significance of – and, according to its founders, the need for – JW3 is that the Jewish community of Britain has changed seismically in recent years.

For one thing, it has grown much smaller. The numbers have shrunk by nearly half since its high-water mark immediately after the second world war, with tens of thousands of Jews marrying out, or just opting out, of the faith, while others emigrated to the new state of Israel.