Nearly 14million households could face a shock bill hike after Thames Water today asked permission to increase bills.

The water company wants permission to squeeze an extra £29 out of every customer to help cover the cost of spiralling bad debts, caused by households not paying their bills during the economic downturn. It also wants to charge its customers to pay for overrunning costs on the £4billion Thames Tideway Tunnel or 'super sewer' and rising charges from the Environment Agency.
If the watchdog Ofwat agrees to the bill rises, they could hit customers' bills as early as next April next year. The £29 surcharge would add around eight per cent to the average household bill, which currently stands at £354.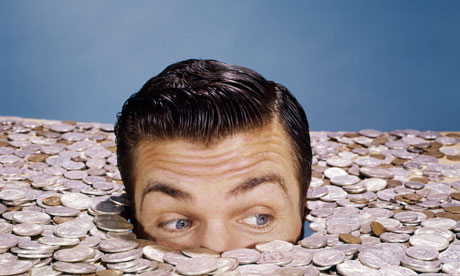 The boss of Thames Water drowning in profit
Thames Water already stirred up controversy earlier this year after it revealed it paid no corporation tax during a year in which revenues soared to £1.8billion and it received £5million credit from the Treasury.
The UK's biggest water company made £549million profits as it hiked bills by an inflation-busting 6.7 per cent, putting further strain on millions of hard-pressed families already suffering from soaring utility bills.
Meanwhile customer satisfaction dipped and hundreds saw their homes flooded by sewage.

The company, which is owned by private equity, also paid out £231million in dividends last year. Meanwhile Thames Water boss Martin Baggs saw his rewards package soar by 67 per cent to £1.1million. His basic pay rose £25,000 to £450,000 and he also received a bonus of £274,000.

Ofwat has already warned that households can expect an average price rise of 3.5 per cent this year, with a typical annual bill of £388. But some households pay much more. Ofwat said it would challenge the proposals from Thames Water and only permit the increases if they are 'fully justified'.