As a Father of three beautiful daughters and the grandfather to three grandsons and a granddaughter I am beginning to feel sick. Yes I'm 61 years old now (an old git) My Mother was Welsh, my Father Scottish and I myself was born in England so I consider myself as British.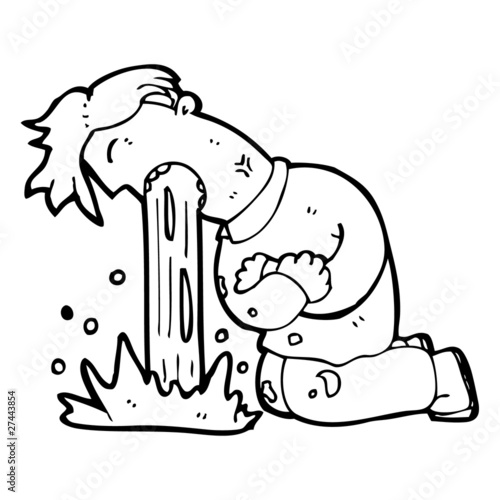 So why do I feel sick? Well unlike a lot of young True British people I am not a 'Binge Drinker', no I drink all the time, while I'm posting stuff on here I am, a lot of the time drinking copious amounts of 'Oranjeboom' strong Dutch Lager which I purchase from my local Indian (not Paki) shop. You see I can no longer afford Stella Artios but I can buy 4 litres of Oranjeboom for £6.50, its the same strength as Stella and does the same job.
You maybe thinking 'well no wonder he feels sick' but you would be wrong, it has nothing to do with the Lager, it has everything to do with how I feel about the way my people, my race are being treated.
It has everything to do with the scum that are destroying us in this so-called 'Democracy'.
It has everything to do with seeing my race defiled and humiliated by the lying Jewish owned politicians and media. Sometimes Alcohol is the only escape from the inner rage that can consume one.
A little bit about my background:
I was born in Croydon South London, Surry, UK in 1951 (before it became a multi cult shit hole). The photo below is a typical street scene in Croydon taken recently:
Through my Fathers job my Mom, Dad, Brother and I moved to Birmingham in the 1950's, life was hard, my Mom and Dad both worked full time, my Dad being a car worker at British Leyland and my Mother being a hairdresser, my Brother and I were what they used to call 'Latch door kids'. From a very young age we had to fend for ourselves as my parents were working hard for what they believed was a fair and just society (of course they were mistaken).
My Mother got a job as the manageress of a hairdressing salon with living premises and we moved in, this was on the outskirts of Birmingham. The owner of the property and the business was a creepy old bald headed Jew (I think he tried it on with my Mom but I have no proof of that). But anyway after a few years he decided to move his peroxide blonde 'fancy piece' into the job as manageress and tenant (this was in 1960) and consequently we were thrown out on the street.
I remember sitting on our settee on the street with my Brother awaiting the removal van for our belongings to be put into storage. Mom and Dad managed to rent a dingy bedsit 'NO CHILDREN OR PETS ALLOWED' so my Brother and I had to move in with our Grand parents.
Although my parents had put us down on the 'Birmingham Council Housing list' We did not get rehoused for two years and when we were it was in Small Heath, Birmingham which by this time (1962) was already being flooded with immigrants mainly from Pakistan and the West Indies.
I attended a very rough school there, I had to learn to fight mainly with the Irish immigrant kids, the Paki kids were instrinsically cowards and would run off from any form of confrontation (there were not enough to outnumber us then, not like now). Very occasionally I would have to fight a Black kid and took my Dad's advice; "Niggers have got hard heads, so hit them as hard as you can in the stomach". This advise always paid off and I'm not bragging but I became one of the best fighters in that school and gained respect.
More and more immigrants (mainly Paki's) started moving into our street as the whites moved out, this was Floyer Road, Small Heath in the early sixties, so any true Brummies reading this know what I am talking about.
My Mother (God Bless her Soul) had, had enough and decided that we should move out of Birmingham, we moved in 1964 to where I reside now and I thank my Mother to this day for making that decision.
John Hardon
To be continued...