Sunday, 4 September 2011
'As the world focuses its attention on the siege of Tripoli in the NATO-led overthrow of the Libyan government, those very same western powers who are responsible for the war crimes against the citizens of Libya are working behind the scenes to set the stage for yet another potential military intervention, this time with embattled Syrian President Bashar al-Assad.'
Posted by

John Hardon
at 12:10
0 comments

Saturday, 3 September 2011
Sometimes the Policeman gets so excited about catching a motorist speeding
he jumps behind a hedge to have a wank (jerk off)
These policemen lurking amid trees are not members of Special Branch – but traffic officers hiding to trap speeding motorists. Their tactic of suddenly emerging from the undergrowth to catch drivers was branded 'unfair' and potentially hazardous yesterday. Critics say that alarmed motorists spotting the officer abruptly slam on their brakes and put themselves and other road users at risk.
Wearing luminous yellow jackets and carrying speed guns the Central Scotland Police officers were pictured camouflaged by shrubbery in Dollar, a village in Clackmannanshire, Scotland. But police claim that they have not broken rules as their officers were not operating the speed guns while hiding in the bushes.

Guidelines issued by the Association of Chief Police Officers state police using speed guns 'must be clearly visible to the public and the target vehicle throughout the check'.
Mike Day, a villager, took a series of photographs, on August 17, which he says illustrate the covert tactics. He said yesterday: 'Every time I pass there I look to see if I can see them. I often see them in the bushes to the right of the road, but this time they were on the left.

'Whenever you see them you slam on the breaks, even if you're not speeding. It's potentially dangerous.'

Peter Rodger, chief examiner at the IAM Motoring Trust, said the issue of whether speed detection officers were visible or not had led to mistrust of some enforcement tactics.
Posted by

John Hardon
at 15:29
0 comments

Posted by

John Hardon
at 14:56
0 comments

On August 25th, independent journalist, blogger, and activist Dan Kellar was arrested for a blog post he made two days earlier in which he named and provided a photo of a man he claimed to be an undercover police officer involved in infiltrating G20 protest groups and encouraged readers to "spit in his footsteps and scoff at his existence".
The post on Kellar's blog peaceculture.org reported a sighting of the man in Toronto, and spoke about in a derogatory fashion. It also named a woman widely believed in activist circles as having been an undercover police infiltrator. In the blog post Kellar put both names in quotes and preceeed them with the term "so-called," implicating these were not their legal names.
The post was removed from the site as a condition of Kellar's release. He is also to stay at least 500 metres away from the two people who were named in his post.
Kellar was pulled over and arrested by the OPP's Anti-Rackets Branch, while driving in, Kitchener, Ontario, where he lives. According to a press release put out by the Community Solidarity Network (CSN), the same branch of the OPP was involved in arresting several people on G20 related charges, six of whom were members of the group Anti-War at Laurier (AW@L), a group that Kellar is also a member of.
According to a press release put out by the CSN, Kellar "was charged with 2 counts of unlawfully publishing materials that are likely to injure the reputation of an undercover officer in a way that is designed to insult the officer (also known as criminal defamation), and one count of counselling his blog followers to commit the indictable offence of assault which offence was not committed (also known as counsel to assault)."
Posted by

John Hardon
at 14:53
0 comments

RALEIGH, N.C. (CN) - A man who was eating a taco at a Raleigh bus stop says a cop swept-kicked him to the ground, broke his leg and arrested him, then hauled him before a judge who sentenced him to 30 days in jail for contempt, because he could not stand on his broken leg.
Lynwood Earl Artis sued Raleigh police Officer James Rollins, Wake County and its sheriff, and others, in Federal Court.

Artis said that after buying his dinner at the Armadillo Grill, he "quietly began to eat his taco, waiting for the bus," when Rollins "approached Artis on foot ... and asked if a beer was his."
"Artis leaned forward and saw what appeared to be a discarded can of beer that had been concealed from his view" by a newspaper rack. He says he told Rollins, "'Why, Officer, if that beer were mine, I would be enjoying it with my meal.'" And he resumed eating his taco.

He says Rollins asked him for ID, then "Without either warning or being told he was under arrest, Rollins grabbed Artis by his still taco-laden arm, and spun Artis around with great force, which pivoted Artis on his left leg and sent the hapless taco flying.

"Rollins twisted Artis' arm behind his back and then swept-kicked Artis' legs from the side and threw him to the ground.

"All of Artis' weight was still on his left leg from being spun by Rollins, and Artis felt and heard his lower left leg sicken[ing]ly crack when Rollins swept-kicked him."

Artis adds that he "was not in possession of a deadly weapon; he was, however, in legal and actual possession of a taco, which Artis did not wield in any threatening manner."

Artis was taken to the Wake County Detention Center, where, unable to get out of the car on his own, and at his own insistence, he was put into a wheelchair. He was charged with "misdemeanor open container malt beverage and disorderly conduct," then wheeled before a magistrate at 10:10 p.m. It was Sept. 11, 2010.

He says sheriff's deputies "continued to heckle" him as he was wheeled into court - they told him there was nothing wrong with him. Artis told the judge that "he could not stand because his leg was broken." He was "in serious and intense pain because of his shattered leg, was confused as to why he had been arrested, was extremely frustrated by the heckling, that no one believed he was seriously hurt, and that he was not getting urgently needed medical attention."

It took Magistrate Bostrom 4 minutes to find Artis in contempt of court and sentence him to 30 days in jail, with no bond, Artis said. Eleven minutes later, Bostrom agreed to set bond at $1,000, according to the complaint.
Posted by

John Hardon
at 14:44
0 comments

Henry,
I have been reading your articles for some time now & was wondering if I could ask your advice on something -- or better said, your insight. What is the male fascination with two girls, or a threesome, if you will?

Some guys insist that they "only want to watch" but I find this hard to believe... Being a female, brought up in a strict Christian home, I can't understand this. I am in a relationship with someone and we have been totally honest about many things I haven't talked about with anyone, but this subject seems to really upset me.

Is this a normal, innate "guy thing"? Or has this been implanted into the male psyche by the same powers that rule the world and corrupt all that is good, pure and true? If we were to play the scenario out, it would end in hurt feelings and destroyed relationships. What are you thoughts?
Barbara


My reply:

Thanks for entrusting me with such a profound and basic question. You ask:

Is this a normal, innate "guy thing"? Or has this been implanted into the male psyche by the same powers that rule the world and corrupt all that is good, pure and true?
The answer, a hundred times, is the latter. It has been put in his mind by people trying to destroy marriage; just as the very prospect is undermining your relationship.

A threesome is a form of pornography. It is debauchery. It offends monogamy, loyalty and love. It is a death sentence for a relationship. I doubt it is pleasurable, but even if it were, many pleasurable things are harmful and part of an addiction.

People are really seeking intimacy in a relationship not titillation. For intimacy, there must be trust; for trust there must be exclusivity.

Frankly, I would dump this guy. The fact he wants to go there means he is already debauched. He cares nothing about your feelings and well being.

There are plenty of men who want a wholesome woman like you. You are becoming more rare and valuable every day.

Hope this helps,

Henry

I asked Barbara to fill in the background:

I am a 44-year-old recently divorced mother of three who was married for 23 years, the last 10 of which were very difficult to say the least.

I held on until my son was raised . I knew somehow deep down that how I treated his father was very important and would directly influence what he would expect in a wife, that I was setting the standard by which he would pick his future wife.

My youngest is 18 and I am now moving into a very different stage of my life, trying to have an open mind and spiritual perspective (conclusions that I have come to after much thought and prayer) vs. religious perspective (things I was thought as a child by the church).

I am in a new relationship where honesty is paramount, and we have been openly discussing subjects that I never would have in the past. I asked for him to give me a "fantasy" or "scenario" that he had.

He actually kind of played it out a bit (with words only), the famous guy watching two girls/lesbian thing, but afterward, my mind took it to its obvious conclusion, well past that which he was intending: that any guy in this situation would logically have to join in. Thus, I would have the mental image of the man that I loved with another woman burned permanently in my mind.

Truthfully, the next day it almost seemed like it had happened and I felt quite a disturbing set of emotions, and he felt horrible, seeing how it had affected me.

Initially, I felt inadequate, the flaws that come with age now seeming so important when just the other day I was feeling extremely feminine, beautiful, and radiant. And so I posed the question to you.

We talked about this and in the end we agreed that it is definitely NOT something that could ever work for anyone.

He is a 49-year-old widow, recently lost his wife of 27 years who was quite a bit older than him, and had no children but played a very important role in the lives of [his wife's] three grandchildren and is concerned for their future.

I believe he said that he initially saw that scenario in a magazine that his dad had around the house, but now, how much worse things are! I am glad that we took the time to delve into this taboo subject and I would appreciate the input of your readers as well.

Is there anyone on the planet that is not affected in some way by pornography?
Source
Hardons comment:
I have been involved in a threesome on two occasions and both times it ended in tears, no I loved it but for the women competition and jealously took over. Although the women were friends to begin with they ended up hating each other. Of course in some religions Polygamy is quite acceptable and lets face it what guy has never fantysised about having two women? So I don't think you can blame Pornography!
Posted by

John Hardon
at 14:34
0 comments

Can you imagine the uproar if the Pope caused a tax to be placed on bagels? 2% of the population are causing 98% of the population to pay more for food and other products, which unjustly and unfairly leads to millions of dollars supporting Israel's war machine. More than $165 billion in products is subject to this KOSHER EXCISE TAX in the USA each year.



Posted by

John Hardon
at 14:20
2 comments

The war is far from over - in fact, Libya's rebels have yet to actually take Tripoli, with entire sections of the city still being contested. Furthermore, entire cities, including Sirte, Bani Waled, and Libya's entire interior still stand completely under the Libyan government's control and have repelled rebels continuously over the last two weeks even with brutal NATO bombings and the expressed desire to purposefully starve their populations into submission. Despite this, the corporate media has committed to an endless mantra of "the victorious rebels" and are focused, however unrealistically, on quickly "rebuilding Libya." Not surprisingly, this "rebuilding" will be done according to Wall Street and London's designs, not those of the Libyan people.
Photo: Puppets amongst puppets. Gerbril and Jalil are pictured here flanked by their European sponsors, without whom they and the contrived "National Transitional Council" would not exist. With Tripoli still contested, these two "leaders" have been making the majority of "their" dictates from Doha and Paris.

The Atlantic Council, a Fortune 500-funded think tank whose entire existence consists of perpetuating the collective interests of the global corporate-financier elite (including Shell, BP, Chevron, Exxon and a myriad of military industrial corporations), encapsulates the "coached" nature of Libya's rebuilding in an article appropriately titled, "Rebuilding Libya." In the opening sentence, it is conceded, however weaselly worded, that fighting is still ongoing in Tripoli. Additionally, the article, written by Washington insiders, also concedes that the rebels represent "only a spectrum of Cyrenaican (i.e. Eastern Libyan) interests aligned with the NATO countries."
Despite both the rebels' tenuous tactical reality and their non-existent legitimacy, coupled with now open knowledge that their fighters are led by notorious terrorists drawn from the most extreme ranks of Al Qaeda, the Atlantic Council article soldiers on claiming Libya's "immense resource wealth, small population, and ability to attract foreign investment and expertise" will help its prospects for sustainable economic growth. The article takes special care to provide advice on how Western powers can avoid appearing to be engaged in "neo-colonialism" by carefully prodding along the development of this contrived puppet regime using "carrots and sticks." The article also suggests that those serving Qaddafi's government be utilized in building up the rebels' regime to avoid a prolonged power vacuum and the accompanying instability such a vacuum engenders - instability that is already prevalent in the wake of NATO's bombs and the following onslaught of the Benghazi rebels.
Posted by

John Hardon
at 14:17
0 comments

Prime Minister David Cameron has become involved in a row with the BBC over the corporation's coverage of this summer's riots. Appearing on BBC Radio 4's flagship Today programme Mr Cameron accused the broadcaster of trying to "mush" together the outbreaks of disorder in English cities with wider social problems.

In the interview the Prime Minister was forced to deny witnessing disorder while a member of the raucous Bullingdon Club during his student days at Oxford, but presenter Evan Davis insisted he was not trying to "point the finger at Cameron for hypocrisy" over his response to the riots.

Davis compared the Bullingdon Club to a gang that engaged in violent behaviour and asked the Prime Minister: "Do you see any likeness in that to what occurred?"

Mr Cameron told him: "I think we all do stupid things when we are young and we should learn the lessons."

Asked if he "witnessed people throwing things through windows, smashing up restaurants" while in the club, Mr Cameron replied: "No I didn't. As I say, we all do stupid things when we are young and I think that's clear."

It was when Davis then asked Mr Cameron about the wider causes of the riots that the Prime Minister hit out at the BBC's coverage. Mr Cameron said that "when you listen to the BBC there is a sort of danger" that all the issues were put in a "great mush and make that as an excuse for not acting".
Posted by

John Hardon
at 14:12
0 comments

This video concentrates on the two major 9/11 issues: The Unidentified Planes and The Controlled Demolitions. Nothing else. It does not mention the NORAD stand--down; the don't-fly and don't-go-to-work warnings or the Dancing Israelis or any of the other anomalies and suspicious happenings. The alleged amateur suicide pilots are not mentioned, either, for obvious reasons, and I do not know what happened to the allegedly hijacked planes or their alleged passengers and crews.

It is my contention that the 9/11 Truth Movement has got to concentrate on the most blatant and provable lies in the official story, and stop trying to be an amateur Police Precinct or a citizen's District Attorney's Office. The Movement must bring pressure to bear in the authorities for a new enquiry, so that the police, the FBI, the NTSB and all of the other law enforcement and investigative agencies can do what should have been done 10 years ago: Find out who was responsible for the crime of the attacks on 9/11 and bring them to justice.

While I was thinking about a video for the 10th anniversary of 9/11, an English artist named David Borrington got in touch, and asked if I would write and record some voice commentaries to be included in a set of prints that he was making for the same occasion. When I saw his strangely haunting artwork, I decided to incorporate David's images into my video. So, my sincere thanks go to David Borrington, whose website is www.davidborrington.com

I would also like to recommend that anyone who is interested in the research done on the Murray Street engine take a look at Christopher King's excellent web page:
http://ckpi.typepad.com/christopher_king/2009/09/murray-street-engine.html

Music: Adagietto - 4th Movement from Gustav Mahler's Symphony No.5

The author would also like to point out that he is not associated in any way with VT: the Veterans Today website.
Posted by

John Hardon
at 14:03
0 comments

Police Beat A Man Nearly To Death, Hospitalizing Him In Critical Condition, For Riding A Bicycle Without A Headlight And Somehow The Dash-cam Video Is Unavailable.
This is just the latest string of violent police beating and police brutality cases which so far have gone unpunished stemming across the entire nation. All have the same mo of police claiming the person they severely beat or killed was resisting arrest.
Nice, they run this guy down, knock him from his bike, then beat and kick him, then charge him for "resisting arrest." And, surprise surprise, the dashcam video is somehow "unavailable."
Thank you our police/nanny state guardians , for keeping us safe — "your bicycle needs a headlight for your own safety, and we'll run you down and beat you if you don't have one … all for your protection, of course."
Posted by

John Hardon
at 13:55
0 comments

The Government faces a legal challenge next week over its decision not to hold a coroner's inquest into the death of Dr David Kelly. Attorney General Dominic Grieve ruled one out in June after conducting an investigation that concluded there was 'overwhelming evidence' the Whitehall weapons inspector committed suicide. Now a doctor who is suspicious of the official account of Dr Kelly's death has started proceedings for a judicial review of Mr Grieve's decision.

After an appeal just a week ago, hundreds of Daily Mail readers have contributed £33,000 to a fund set up to help secure an inquest. Using this money to cover legal fees, papers will be lodged at the High Court by Thursday – the deadline for launching a judicial review. Dr David Halpin, who has been co-ordinating a group of doctors fighting for an inquest since December 2003, will be the claimant in the action.

Documents for the judicial review are being prepared by barrister John Cooper QC and solicitor Jennifer McDermott. It is understood the judicial review is likely to focus on the actions of at least one senior member of Tony Blair's government involved in the initial decision not to have a full inquest into Dr Kelly's death.
Abnormalities that will be emphasised include the fact that no witness has ever spoken under oath about the death, and many documents that have been withheld from the public will be sought. An argument will also be made that Mr Grieve exceeded his powers as Attorney General by conducting his own investigation into the affair.
Posted by

John Hardon
at 13:40
0 comments

Lord Mandelson was flown on an all-expenses-paid trip to the Ukraine to give a speech at an event sponsored by a controversial oligarch. The former Business Secretary lavished praise on the country while addressing a televised debate in Kiev.

His travel costs were paid for by a foundation set up and funded by Ukrainian multi-billionaire Rinat Akhmetov, but the peer denies claims from sources close to the organisers that he had received a 'heavy load' appearance fee.
Mr Akhmetov, who this year bought Britain's most expensive penthouse near Hyde Park for £136million, is Ukraine's richest man. He has been been accused by his enemies of having underworld links.
In 1999, an official report identified him as the leader of a crime syndicate and made claims of dubious business dealings, money laundering and financial irregularities. All the allegations have been furiously denied by Mr Akhmetov, who made his fortune after investing in steel and coal mines and who set up the Foundation for Effective Governance, which organised the debate attended by Lord Mandelson.

Last week it emerged that the Labour peer is preparing to trade up to an £8million house in one of London's most exclusive districts. News of his intended purchase prompted questions about his business activities since leaving government last year. His visit to Kiev on June 16 might provide clues about his intentions and throws fresh light on his links to tycoons from the former Soviet Bloc countries.

Addressing a conference on Ukraine's co-hosting with Poland of the Euro 2012 football finals, the former EU trade commissioner made a impassioned speech in which he argued that the event can be used to spark Ukraine's development and enhance its reputation.
Posted by

John Hardon
at 13:33
2 comments

(Reuters) - A Pakistani-born man living in northern Virginia was charged with trying to help a militant group in his home country, Lashkar-e-Taiba, and making false statements to authorities, U.S. prosecutors said on Friday.
Jubair Ahmad, 24, was accused of providing material support to the group, Lashkar-e-Taiba, "a designated foreign terrorist organization, and making false statements in a terrorism investigation," the complaint said.
Lashkar-e-Taiba was designated in 2001 by the United States as a foreign terrorist organization.
When he was a teenager, in 2004, he attended an LeT training course and at one point he attended a commando course but he only spent a week there because his instructor told him he was too young, according to the complaint.
He was accused of posting in September 2010 on YouTube a propaganda video backing LeT, an anti-Indian militant group with historically close ties to Pakistan's top spy agencies.
Jubair communicated with the son of LeT leader Hafiz Mohammed Saeed about making the video, which included images of the leader, "jihadi martyrs and armored trucks exploding after having been hit by improvised explosive devices," prosecutors said.
When confronted by the Federal Bureau of Investigation agents last month with the video, he falsely denied seeing it previously, according to the affidavit filed in support of the complaint.
Posted by

John Hardon
at 13:27
0 comments

Friday, 2 September 2011
Just how stupid does this idiot think we all are? Every day the controlled media let this oaf trot out his latest little speech all about the 'Transitional government' and the Libyan 'rebels' clearly expecting people to believe without question the bullshit that spews from his mouth.

Well i've got news for you Hague, you pointless little Rothschild lackey, many, many people do NOT believe you, or a word your posturing 'conservative' government tells us.

Study the comments pages on the newspaper websites, news forums, and the wealth of other blogs and sites that deal with FACTS and not globalist LIES about humanitarian issues and other such ludicrous bullcrap and you will see that millions of decent folk can see right through your smokescreen of zionist LIES, and know damn well that it is what Libya has to offer that the grasping parasites in control of the globe want access too, so they can plunder it whilst instilling 'democracy' and regime change, and when that objective is complete, its on to the next country that can be obliterated and plundered, Syria........

Hell is waiting for you Hague, along with the rest of your lying grasping heartless rabble.
Posted by

John Hardon
at 22:40
1 comments

Being labeled an "anti-Semite" is an honor these days. All it means is someone who is against the Jewish criminal gang that dominates the global power structure. In our Orwellian world, "anti-Semite" and "American patriot" are actually synonymous. Simply accurately describing the most influential faction of the crime gang that sits atop the global power structure, which controls the United States government, media, and banking system, is anti-Semitic according to a lot of people, and that's fine with me. We need to continue to point out that these are the same people who did 9/11, and if that's anti-Semitic, so be it.

Stating these obvious facts is not the most politically correct thing to do, but it needs to be said if we are ever going to regain control of our country and our future. I get e-mail updates from the Anti-Defamation League, and in the latest e-mail I came across this article entitled, "Decade of Deceit: Anti-Semitic 9/11 Conspiracy Theories 10 Years Later."

Being the raging anti-Semite that I am, I was really interested in this article. In the introduction, the ADL laments the fact that people actually know who pulled off the FALSE FLAG/INSIDE JOB on 9/11:



In the ten years since the September 11 terrorist attacks on America, conspiracy theories surrounding the attacks have become an entrenched propaganda industry. These assaults on memory and history attempt to place blame for the attacks on sources other than Al Qaeda, such as the U.S. government. Prominent among such 9/11 conspiracy theories are those that make the anti-Semitic claim that Jews—whether Israeli, American, or both-- were involved in planning and executing the attacks. This anti-Semitic faction is only a part of the so-called "9/11 truth movement," yet it is vocal and pervasive, particularly on the Internet.
That's right, it's anti-Semitic to state the fact that the only people actually arrest on 9/11 were Jewish spies and military operatives directly from Israel. It's now common knowledge that federal agencies of the United States government actually uncovered an elaborate, sophisticated, and state sponsored espionage operation involvingIsraeli intelligence and military operatives posing as art students as a cover for engaging in espionage at numerous federal facilities, buildings, and military bases.
Posted by

John Hardon
at 19:17
0 comments

Posted by

John Hardon
at 19:09
0 comments

Singapore
Posted by

John Hardon
at 19:06
0 comments

SAN DIEGO -- Investigators have ruled that a woman who was found hanging naked from a second-floor balcony at a historic California mansion with her wrists and ankles bound committed suicide, the woman's sister said Thursday.

Mary Zahau-Loehner said she found investigators unconvincing during a visit to her home Wednesday in St. Joseph, Mo., to break the news.

"It doesn't add up," she told The Associated Press. "Nothing adds up."

San Diego County Sheriff's Department spokeswoman Jan Caldwell declined to comment. Sheriff Bill Gore planned a news conference Friday to discuss investigators' findings.

Rebecca Zahau, 32, was found dead July 13 at the mansion in suburban Coronado, two days after a 6-year-old boy under her care was seriously injured in a fall down the stairs. Max Shacknai later died.

Both were linked to Jonah Shacknai, an Arizona pharmaceuticals magnate who owns the 27-room waterfront mansion. Zahau was his girlfriend of two years. Max was his son from a marriage that ended in divorce in 2008.

Zahau-Loehner said investigators told her they found no suicide note. They did share text messages on her phone from months earlier about "issues" between her and Shacknai's children.

Zahau-Loehner said she spoke with her sister the night before her body was found and she gave no hint that she planned to take her life. She said she planned to bring Jonah Shacknai breakfast and a change of clothes the next morning to the hospital where his son was being treated.

Zahau also told her sister that she would call her parents in the morning on the way to the hospital. She emailed another sister in Germany to say she would be updating throughout the next day.
Posted by

John Hardon
at 19:00
0 comments

What person hasn't dreamed at least once of returning briefly to a favorite era in the past or seeing a real glimpse of a fantastic future hundreds, even thousands of years from today?

Despite a spate of articles claiming that travel to the past is flatly impossible, physicists like Stephen Hawking and others say it's not.

And now an engineer named Vadim Alexandrovich Chernobrov claims to have accomplished what others say cannot be done—he's built a working time machine. At least that is his claim. And he says he's tested it and it works. But there are some limitations with its capabilities.
Potential dangers
Chernobrov cautions about potential dangers. "Those who attempt to return to the past to keep certain historical events from occurring—for example, the collapse of the Soviet Union—would fail in the attempt and would run the risk of not being able to return to the future."

The engineer's amazing time machine is a metal sphere that looks much like some of the early Soviet and American satellite spacecraft. Outside it has a diameter of two meters and inside is housed a meter wide space that can house a time-traveling chrononaut.

The device achieves travel through time, according to its inventor, by utilizing strong magnetic fields that resonate about the capsule and affect the natural flow of time and causality by literally increasing or slowing the flow of time.

During experiments, Chernobrov has shown that very precise chronometers, synchronized before the field is energized, experience a significant divergence in time after one has been placed inside the time machine while the other is kept far from the energized field as a control. The chronometers revealed time is definitely warped within the machine's magnetic fields.
Used it to go back to yesterday, but since the machine did not exist yesterday he is stuck there now! :)
Posted by

John Hardon
at 18:50
0 comments

Gadaffi with female bodyguards

Breaking news, Tripoli: (Click here) Tripoli occupied? The flag on the vehicle is "rebel", but WHAT ARE ALL THOSE GREEN FLAGS WAVING IN THE BACKGROUND?

Text of Gaddafi's 9/1/11 Speech translated: (Click here)

The Mass Media says Gaddafi said "Let Libya Burn". Where in the Speech does it say that? Where does it say "We are not women"? Gaddafi's personal bodyguards ARE WOMEN! Gaddafi would NEVER say something like that. NATO–not Gaddafi– is Burning Libya, and again the Mass Media INVERTS THE TRUTH. The Speech does say that Libya WILL NOT BE RECOLONIZED!

Compare what Gaddafi actually said with the AP "report" of what he "said": (Here).

Reuters was bought long ago by the Rothschilds. Reuters bought AP. How many differences can you find between what Gaddafi actually said, and what AP "reported" that he said? The Mass Media mistranslates again and again— (Search: "Busted! Mass Media Mistranslates Gaddafi's Speech" on this web site ).
Posted by

John Hardon
at 18:43
0 comments

Posted by

John Hardon
at 18:35
0 comments

Massacre, torture and abuse of innocents destroys NATO's "humanitarian" legitimacy
NATO-backed Libyan rebels are rounding up thousands of innocent black migrants and taking them to prison camps as part of mass reprisals that include reports of indiscriminate killings, mistreatment and torture, as the "humanitarian" veneer of the west's military intervention quickly crumbles.

Migrant blacks and sub-Saharan Africans comprise one third of the entire Libyan population, and a minority were hired by Gaddafi as mercenary fighters, but rebels are treating them all as enemy combatants, with reports of abuse, murders and mass arrests increasing in volume.

"Rebel forces and armed civilians are rounding up thousands of black Libyans and migrants from sub-Sahara Africa, accusing them of fighting for ousted strongman Moammar Gadhafi and holding them in makeshift jails across the capital,"reports the Associated Press.

The AP story notes that virtually all of the victims are innocent migrant workers and have not fought for Gaddafi, but rebels are still rounding them up and interning them in sports stadiums and other prison camps simply on the basis of their skin color.
Posted by

John Hardon
at 18:31
0 comments

Government lawyers admit that they may be using cell phone data to track the locations of American citizens.
The rise of government surveillance is a troublesome legacy of the September 11 attacks. Today, video cameras are visible everywhere in public places, recording people's every move. But what about spying that can't be spotted?
Ten years after 9/11, new questions are being raised about what the US government is secretly doing on the internet and through satellites, using the Patriot Act and other national security law as justification.
Two American senators with access to top-secret intelligence raised the alarm in May, suggesting that the invasion of law-abiding Americans' privacy was being carried out clandestinely - and that people would be shocked if they knew the extent.
"I want to deliver a warning this afternoon," Senator Ron Wyden said on May 26 during a Senate debate. "When the American people find out how their government has secretly interpreted the Patriot Act, they will be stunned and they will be angry."
Exactly what activities US agencies are carrying out remains unclear. Senator Wyden and Senator Mark Udall - also on the Senate Select Committee on Intelligence - have been unable to elaborate on their accusations because of official secrecy law.
However, observers surmise that ordinary people may be caught up in an electronic dragnet searching for terrorists. Civil liberties advocates suggest that intelligence and law-enforcement agencies may be reading and cataloguing people's e-mails in databases, as well as tracking their mobile phone locations.
Posted by

John Hardon
at 18:27
0 comments

Agency Scrambles to Escalate Yemen Attacks
If you're a long-time CIA employee there's a good chance your job has changed significantly over the past several decades. An agency once obsessed with information gathering, the focus is more and more on racking up a bodycount.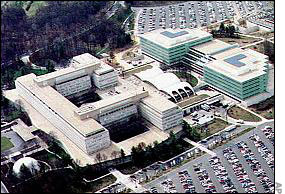 The CIA, of course, always had its assassins, but with so much emphasis on drone strikes across the world a large chunk of their resources and manpowerare now committed to lobbing missiles at people, or picking new people to lob missiles at.
The latter is in such demand that its become an actual job. "Targeters" make up 20 percent of agency analysts, and those willing to make a life of painting bullseyes on people from half a world away have a full-fledged career track now.
But as these escalations continue, the CIA's role as a "spy agency" is in doubt and instead it has become another military branch with even less oversight than the traditional ones. Indeed, the CIA mostly refuses to comment on its killings, except on those rare occasions that the missile actually hits somebody of some meaning.
Last 5 posts by Jason Ditz
Posted by

John Hardon
at 18:20
0 comments