Tuesday, 2 September 2014
Posted by

John Hardon
at 00:05
0 comments

Sunday, 31 August 2014
Dog walkers have been left stunned by the discovery of sausages which were laced with nails and scattered around a popular park.

Anti-animal cruelty charity Peta is offering a reward of up to £1,000 for information leading to the arrest and conviction of the culprit. Around 4000 cooked cocktail sausages embedded with up to ten one-inch long metal nails have been found and could be lethal for any animal attempting to eat them.
.
Police in Abergavenny, South Wales, have warned dog walkers to be vigilant after the sausages were discovered on playing fields popular with the pet owners.

Peta spokesman Ben Williamson said:
'It is imperative that any community faced with such horrific abuse of animals take measures to find the culprit or culprits and stop the violence.
'Animal abusers are a danger to everyone – they take their issues out on whoever is available to them, human or non-human.'
Vet Ben Hynes said he was 'shocked and appalled' after being shown some of the potentially deadly sausages. He added:
'Had it not been for these extremely observant people out walking their own dogs, we could have easily seen a spate of dogs facing a slow, but certain death.
'Luckily we haven't had any emergencies but if we had, the animals would have been suffering from vomiting, bleeding and I have no doubt the result would have been fatal.
'There is absolutely no way that this can be anything other than the intention to kill animals.'
One shocked dog walker, who asked not to be named, said he noticed the sun reflecting off a nail in one of the sausages.
He said:
'My dog, which was on a lead, started to sniff at a sausage on the ground, but I immediately pulled him back when I saw something shining back at me.
'On closer inspection I realised that it had about nine or ten nails in it and thought that this was no coincidence.
'I looked around and found a lot more of these sausages – I must have collected close to 40. I have been extra diligent while out walking my dogs since.'
A police spokesman said:
'This is a very worrying incident, especially as they are being left on playing fields where not only dogs but children could be harmed by these sausages.'
Upon analysis, this could quite easily be a Left-Wing backed Islamic terror plot. The Islamic extremists realise that it is now increasingly harder to attack our people directly using violence so what better an idea than to attack man's best friend – dogs.

This is the sort of brutal tactics that one can expect from the Islamic extremist – targeting natures most vulnerable and defenseless creatures using such evil tactics.

This is just the view of this editor, freedom of speech through analysis of these crimes. No doubt this article will be reported to the police for "incitement to racial hatred" but actually we're not inciting any hatred; we're merely pointing out that Islamic extremists could well have been behind this terror plot.

The way how we drew to this conclusion was simple; firstly understanding the fact that these "Nail attacks" were in fact a "terror plot" is pivotal in this conclusion. So we've therefore established that terrorists were responsible; next we look at the extremists in Britain who have used nails as a means of terror – Islamic extremists.

The other point to note; this is not an article directed towards Muslims; this is an article directed towards Islamic Extremists.
Posted by

John Hardon
at 18:05
1 comments

Saturday, 30 August 2014
We Were Called, Now We Are Come

By Candace Frieze
July 13, 2006

Once upon a time, many were called, invited, to uplift, raise up the Earth. It had become a prison planet to house those dark beings from about Nebadon, until this Day of Judgment. It was hoped that under this dark concentration of energy, that some would begin to see the light, by experiencing what they had created. And the plan was successful for many. For some, it was not.

Earth souls, those who had evolved in the evolutionary process upon the planet found great suffering in this. All of the Earth was overcome by much darkness, and much of the genetics was changed by dark lords, to delay and hopefully prevent the light from appearing on the planet. This is what is meant by the term antichrist, that which is against light and life. Evil is live, spelled backwards.

At one time, Earth was offered the opportunity of assistance from higher realms and other planets in light and by vote, it was rejected. It was rejected because many who voted, lived in a state of fear, much as we still see upon the planet now. So the call went out, to ask many to incarnate, adopt Earth, and work within. And it was answered.
SANANDA ESU IMMANUEL (aka 'Jesus' from the bible)
First came 144,000 Christed Beings. These were challenged time and again and often made out to be witches and killed. This proved to not be adequate, those original 144,000. The dark that chose not to change rose even more so against the light. So the call went out again for volunteers to assist, and we came, and we came and we came. There are now around 200 million advanced star incarnates on the Earth plane.
I am one of those myself, having come around 400 years ago. Many came from my planet, called Myrua, long into Light and Light. This is my 6th incarnation into the physical plane of Earth, and I AM a Christed Being, and also a Sananda, meaning One with God.
We came to assist from within, in the numbers needed to effect the change. Many who have come are Ascended Masters, fused with their Thought Adjusters, the Father Fragment. Some are way past that level. They come to demonstrate The Way, that many on the Earth plane might chose this awesome outcome for themselves, and begin the Eternal Journey to Godhood. Fusing with ones' Father Fragment guarantees being written into the Book of Life. It is one's personal Ascension but the whole of the process. Ascension is ever ongoing as knowledge is accumulated.
Over our past incarnations, and current ones, we demonstrate sovereignty, and we become vessels of upliftment throughout the many areas of need upon Urantia. By our works, has the planet come to this point, to where she is almost ready for the Advent of God, the entry into the hallowed stage of Light and Life.
Go back and look at the title of this piece. We Were Called, (and we answered) and Now We Are Come. Now to look at it, the phrase Now We Are Come, seems semantically a little difficult. I did not write," we have come," because that is past tense. Now We Are Come means we are now coming into our full power. We are becoming aware that we came to uplift this planet, and we are aware, that now is truly the time to consolidate our power to a higher cause.
Many are organizing together, Two Or More In My Name, for the purpose of raising this planet and her peoples into 5D, the initial stage of Light and Life. NOW WE ARE COME, as members of the Second Coming Process, in association with our Christ, the Creator Son of Nebadon, and His chosen Planetary Prince, Sananda Immanuel Esu Kumara.
We are Co Creators in this grand adventure of raising up a planet, long in darkness, to its full estate, ETERNAL LIFE. This is the Resurrection, in the greater understanding of the word. WE ARE The Way, The Resurrection, and the Life, beloveds. Now, We Are Come to resurrect Urantia and all of her life forms, from the throws of Death, and into Eternal Life. We Are Come, as Many Messiahs, Two Or More In My Name! We are close to bringing the ADVENT OF GOD.
Those of you who are now reading this message, if you see the vision, you are invited to place your Messianic Mission Statement on AbundantHope's Messianic Forum, currently accessed by clicking the Messianic Forum button, on the main page of our website, www.abundanthope.net The Messianic Forum provides a place for community and discussion among those that are creating missions in association with AbundantHope, a Second Coming organization.
Related data:
Posted by

John Hardon
at 17:34
2 comments

At least half of the footage from "ThisisEuropa":
Posted by

John Hardon
at 15:10
0 comments

Posted by

John Hardon
at 14:57
0 comments

Dispossessed in the lands of her ancestors
Kevin MacDonald - The Dispossession of Europeans & Pathological Altruism
Kevin MacDonald received his Ph.D. in Biobehavioral Sciences and is Professor of Psychology at California State University, Long Beach. MacDonald is the author of seven books on evolutionary psychology and child development and is the author or editor of over thirty academic articles. His research focuses on evolutionary psychology and on ethnicity and ethnic group conflict. He is the founder of The Occidental Observer, an online publication presenting original content touching on the themes of white identity, white interests, and the culture of the west.
We'll cover how such a mission statement is sure to be dismissed as extremism of the worst sort in today's intellectual climate, even as a sign of psychiatric disorder. In the first hour, we discuss how multiculturalism asks us to behave as though ethnic conflict has never existed, yet it has been part of humanity's history for thousands of years. Yet, today only western countries are expected to become multicultural and open up their borders to massive non-white immigration.
Kevin addresses the routine labeling of a "white supremacist" or "racist" as a means of muzzling white expression and interests. He'll talk about Jewish hostility of the West, those who want to see the demise of western culture and how it is being done. We'll hear how Europeans have been singled out and demonized as a "culture of slavery."
In the second hour, we begin on the importance of a race to maintain a sense of culture and roots. Kevin then talks about pathological altruism to the point of self-abdication, unique to whites. We also discuss biological differences in races and how geology has made races evolve differently.
Later, MacDonald points out the hypocrisy of those who are pro-multicultural. We'll speak more on The Frankfurt School and Jewish intellectuals, who have pushed their consensus to the west, although they do not base findings on empirical research. Later, we talk about Ukraine and the destruction of European nationalism. The hour ends on the need for Europeans to have a stronger sense of their own identity and interests without the imposed stigma.
Posted by

John Hardon
at 14:49
0 comments

Thanks to Prime Minister Stephen Harper,


Canada will be a Russian

target in any future nuclear war.

My old age will be taken care of.
By [Jew] Henry Makow Ph.D.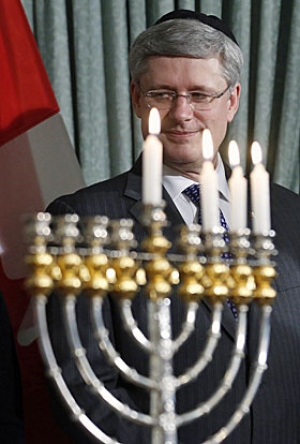 I'll be 65 in a couple of months and I'm not looking forward to old age. Fortunately, my Prime Minister, a Zionist puppet, has inserted Canada into the problems of Ukraine with many belligerent words and gestures.

As a result, I am relieved to say that when nuclear missiles fly, Canada will neither be ignored nor neglected. My home town, Winnipeg, is a NORAD center and is sure to be blown off the map. Thank you Stephen Harper.

When Putin warned Friday that Russia is a major nuclear power, saying "don't mess with us," I realized I could put aside my qualms about old age. (Zionists who control the West are behind the problems in Ukraine. Putin's objection to "unipolar" world power is an obstacle to their "New World Order." They are responsible for every war and will not be denied.)

Throughout the West, there is a demographic crisis. Baby boomers are aging and "a shrinking pool of young people will have to finance their pensions." Almost a third of Americans have not put aside a dime for retirement.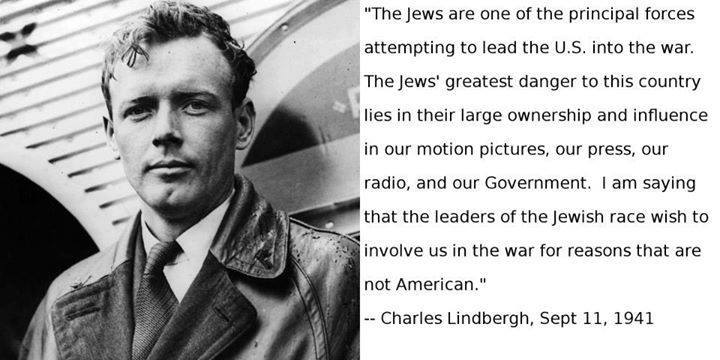 I can't give Stephen Harper all the credit for this imaginative solution. I have to thank the so-called "opposition leaders" Thomas Mulcair and Justin Trudeau for not raising a peep against Harper's Ukraine policy.

I also want to thank the mass media for beating the war drums.

The media has not mentioned the investigation into the July 17 shoot-down of MH-17, killing 298 people. After pinning the blame squarely on Putin, and demanding war, it would be very embarrassing to admit that Zionist puppets in Ukraine did the nasty deed. This would certainly impede the march to war, and again subject me to the perils of sickness and old age.

( I wrote July 19 that this atrocity was a false flag: "Just as we never learned what really happened to MH-370, I predict we will never have closure on MH-17 because the Illuminati and their agents never own up to their heinous crimes.")

I also want to thank the mass media for suppressing the following statement by Dutch intellectuals:
"Mr. Putin. Please accept our apologies on behalf of a great many people here in the Netherlands for our Government and our Media. The facts concerning MH17 are twisted to defame you and your country. We are powerless onlookers, as we witness how the Western Nations, led by the United States, accuse Russia of crimes they commit themselves more than anybody else. We reject the double standards that are used for Russia and the West. In our societies, sufficient evidence is required for a conviction. The way you and your Nation are convicted for 'crimes' without evidence, is ruthless and despicable."
This kind of irresponsible peace-mongering and reprehensible honesty is very hazardous to the war process.

Finally, I realize I have been selfishly focused on the problems of my fellow "seniors." What about the children and youths who have their whole life ahead of them?

All I can say is, follow my example.

Try to see your premature demise in a positive light.

Have you looked at the price of housing lately?
Posted by

John Hardon
at 14:34
0 comments

Posted by

John Hardon
at 14:22
0 comments

Is this the type of diversity that you want to bring into your country? These crazy Black Africans in Tanzania are going after albinos and amputating their body parts with machetes.

But don't believe what I say. According to the Jewish run media, these people are no different than the average White person that lives in America or Europe. In reality, they are savages. Any sane person should be able to realize this.

From Vice:
In the past month, a spate of violent attacks in Tanzania targeting people with albinism for their body parts has highlighted a morbid practice linked to witchcraft.
People with albinism, also known as albinos, are born with a deficiency of melanin pigmentation. Those with a complete lack of pigmentation have extremely pale skin and hair, and their eyes are typically a light shade of blue. The condition generally results from recessive genes carried by parents. Albinism in Africa brings with it an increased chance of developing fatal skin cancer, and the lack of pigment to protect eyes against the bright sun can cause sight problems.
Africans with the condition can suffer alienating social stigma in communities where their neighbors and relatives believe them to be ghosts, cursed, or intellectually incapacitated. In some regions, they face a near-constant threat of violence.
UN officials and rights groups reported at least five assaults on albinos that occurred in Tanzania in less than two weeks in August.
On August 5, three men armed with machetes hacked a 15-year-old girl's right arm off below the elbow in the western region of Tabora. Her family was threatened with death and could not scream for help. Later that day, the assailants targeted her uncle, who also has albinism, though he was able to escape.
The three men were eventually arrested, including a local witch doctor who informed authorities that they had amputated her arm because buyers were willing to pay as much as $600 dollars for it.
Posted by

John Hardon
at 14:18
0 comments

Posted by

John Hardon
at 13:59
0 comments

AKURE— A-19-year-old apprentice welder (names withheld) was caught today making love to a hen. The fowl reportedly died during the act.
The taboo was said to have been committed by the apprentice at about 11.20 p.m. at Continental area of Akure metropolis.

The suspect, Vanguard learnt, had committed same taboo with a goat in his home town, Afo in Ose council area of the state.

He was said to have been ex-communicated from his home town because of the offence which made him move in with his brother in Akure.

Speaking with newsmen, the owner of fowl, Mrs Stella Akintola, who resides in the same building confirmed that the man actually made love to her chicken.

According to her, she went to bed early but was woken up by the noise coming from the chickens at the back of her room, an indication that someone was disturbing their peace.



The discovery



Akintola said she went outside only to find that the back door was still opened. According to her, she became curious and
"I shouted to know who was still at the backyard only for him to appear from the corner of the house, saying he went to the toilet because he had a running stomach."
Akintola said she was not convinced especially as she noticed that the noise from the chickens' pen stopped abruptly. She said she went to where the chickens were but nothing was found.
"It was when I visited the toilet that I found one of the them stone dead with its feathers littering the floor," she said.
Still unaware that the suspect was the cause of the death of the bird, Akintola said she raised an alarm only for him to confess that he was responsible for the death of the fowl.

Akintola said the suspect confessed and begged her for forgiveness, saying he would pay any amount for the dead fowl.

She said she decided not to report the matter to the police because she could not stand the rigour she would be subjected to by the police over a "minor offence."

A report stated that there was evidence that the man actually had sex with the hen when it was examined by the owner and others living in the building.

A spirit directed me to do it —Suspect

In an interview with newsmen, the suspect, who declined to speak initially, however, said a spirit directed him to do what he did. He said:
"I was already sleeping when a spirit just came upon me and directed me to go to the back of the building. I did not know what I was doing again until when I discovered that I had slept with the hen."
Contacted, the police image maker, Wole Ogodo, said since the matter was not reported to the police, he could not comment on it.

Ogodo noted that "it is what members of the public bring to our notice that we investigate. This is a strange occurrence if what you are telling me is the truth."

Posted by

John Hardon
at 13:52
1 comments

The sheer fucking stupidity and arrogance of the North American Pavement Ape. Had enough yet, White Man?




Posted by

John Hardon
at 13:05
0 comments

No comparison
The Creator and Mother Nature dictates that Humans are programmed to find prospective partners of their own kind far more attractive than those of the other races (species). Jew promoted miscegenation (race mixing) flies in the face of natural law. It is an abomination and a direct sin against the Creator of this Earth.
J.H.
Posted by

John Hardon
at 12:58
0 comments

The tower of Babel was the first recorded multicultural project.
Babylon was once an ancient homogenous white society. It had a high civilisation that had existed for centuries, with the other races being kept outside of it. Eventually though, the Babylonians got lazy and instead of keeping the tribes outside, they started bringing them in, to work.

Soon, it became easier to let the other peoples start dwelling within the city, and they went from being kept outside to becoming a part of the civilisation. Finally, people started to forget who they were and started thinking they were all one. They decided to take what was separated by God and Nature and unite it by man.

They embraced diversity.

But instead of improving their nation, it utterly destroyed them and those that came after them.
Posted by

John Hardon
at 12:43
1 comments