Tuesday, 29 July 2014
Fucking traitor

More proof the two tribes are working together to destroy us



Posted by

John Hardon
at 00:30
0 comments

Monday, 28 July 2014
The extremist-linked mayor of Tower Hamlets, Lutfur Rahman, benefited from "industrial-scale" postal ballot fraud and may also have been helped by "organised fraud in the counting of the votes", according to his Labour Party rival.

John Biggs, who was narrowly defeated in May's highly controversial election, said he and party colleagues had seen a number of ballot papers at the count where a vote for him, or candidates supporting him, had been crossed out and a different vote written in.

He accused Mr Rahman's supporters of a "considerable amount of election fraud, principally centred around the manipulation of postal votes" and said there were "very significant doubts about the integrity of the ballot".

The accusations form part of a damaging dossier of evidence, some of which will be submitted to the High Court tomorrow as part of an attempt to overturn the election result.

In a separate article for a local newspaper Mr Biggs said:
"I remain a good loser, provided it was a good competition. But I am becoming clearer by the day that, remarkably in this mother of democracies, it could ultimately be declared that the election was bent."
Related Articles
The dossier, seen by The Telegraph, contains dozens of specific and detailed allegations of electoral malpractice, by and about named individuals, compiled by Labour and three other parties in the election. The dossier alleges that:

Bengali voters, especially women, were intercepted by Mr Rahman's supporters outside polling stations, then "accompanied" into the polling booths and "directed how to vote".

In Lansbury ward, Labour votes were "crossed out" on ballot papers and "Tower Hamlets First [Mr Rahman's party] votes entered with a different colour pen".

In Weavers ward, the Labour votes "appeared to have been erased" on a "substantial number" of postal ballot papers.

Count agents for Whitechapel ward "reported that many postal ballots [and the accompanying declarations of identity] appeared to have been completed in the same handwriting".

The counting venue, a converted cinema, was owned by the partner of one of Mr Rahman's key allies.

The dossier also alleges that Rahman supporters were allowed to conduct "campaigning inside polling stations", handing out leaflets and telling voters that the Labour candidates were racist or had "sided with a non-Muslim".

Hundreds of Rahman leaflets were allegedly found inside the polling booths where people cast their votes, while "hostile and threatening" Rahman supporters mobbed polling station entrances, deterring Mr Rahman's opponents from entering to cast their ballots. One Labour activist in Bow West said a Rahman supporter "came right up to her, shouting and wagging his finger in her face".

According to the dossier, Labour supporters in a number of blocks and streets "especially those with external mailboxes… complained that their postal votes had not arrived", while voters in the Prusom Street area had their blank postal ballot papers taken from them by Rahman supporters pretending to be from the Labour Party. It also alleges that a number of people came to vote at polling stations and found their votes had already been cast by someone pretending to be them.

The papers include witness statements from individual voters supporting many of the allegations. One, a commodity trader from the Isle of Dogs, stated that he witnessed a campaigner for Mr Rahman "blocking the route of three young women so they could not pass him into the polling station."

According to the witness, the campaigner "then produced the very same [Rahman] leaflet I had removed from my polling booth and proceeded to forcibly tell the ladies who they had to vote for" before taking them inside the polling station and registering them with the clerk.

Another white voter, from Bow, stated that she was approached by a Bengali family on the street who said they had been "bullied" by a crowd of Rahman supporters outside their polling station. They asked her to escort them for their safety.
"I went inside the polling station and found a police officer who came out to escort the family safely through in order to vote,"

she said.
Sanu Miah, a Labour council candidate in the St Peter's ward, came top in the first count, with 2,270 votes. However, Mr Rahman demanded a recount to take place the following day, with the votes stored at Tower Hamlets' headquarters, Mulberry Place, overnight. In the recount Mr Miah dropped from first place to fifth, with his vote falling by a quarter to 1,722 votes.

Some Labour sources believe the first count was a genuine mistake, since there was another candidate with the same surname. However, in his statement, Mr Miah alleges that the seal on one of the ballot boxes was "tampered with and opened" overnight and that "something took place with the ballot papers whilst they were held at Mulberry Place".

He added:
"On the first count, I saw many single votes for myself with other [parties'] candidates, ie many mixed ballots. However, in the second count these were not there. If my ballots had been kept [overnight] in the police station [as another recounted ward was], I am confident I would have won."
In the chaotic count, which took more than five days to return final results for all contests, senior Labour Party sources said that, as well as ballot paper tampering, the way the votes for the mayoralty had been counted was also suspect. Votes for each candidate are normally sorted into bundles of 50, with the tellers then counting the number of bundles to give each candidate's total vote.

However, according to the Labour sources, some of the bundles for Mr Rahman contained only 47 or 48 votes, resulting in him getting more bundles than he deserved. Meanwhile, some bundles for Mr Biggs contained 52 or 53 votes, resulting in him getting fewer bundles than he should have. With around 64,000 first-preference votes cast between the two men, a difference of five or six votes in each bundle may have been enough to affect the result, the sources said. Mr Rahman's majority after second preferences were included was 3,252 votes.

Mr Rahman, who was expelled from Labour in 2010 after The Telegraph exposed his links with an Islamic extremist group, the IFE, won re-election as an independent despite his council being under two separate investigations, one by the Government for alleged misuse of funds and another by the police for fraud.

The High Court hearing tomorrow is to consider an application by Mr Rahman to "strike out" the petition, which he claims is an "abuse of process." If this is defeated, the full hearing on the petition, which seeks a rerun of the election, will take place in September, when the full evidence will be presented.

Separately, auditors in the Government investigation of Tower Hamlets' finances are believed to be focusing closely on deals where lucrative council assets were transferred to close associates of Mr Rahman at a fraction of their true value.

An official council report seen by The Telegraph reveals that Mr Rahman appears to have been closely involved in a decision to sell the Old Poplar Town Hall, valued by council officers at £1.5 million, to a company called Dreamstar for £875,000. Dreamstar's principal shareholder is Mujibul Islam, the owner of Mr Rahman's 2010 election campaign website, who admitted that he had "had an affiliation" with the mayor and had "helped" him in the election.

In official answers, the council appears to have lied that Dreamstar's was the "highest bid". In fact, the report shows, it was only the fifth highest. Dreamstar missed the deadline at the "best and final offer" stage altogether but was allowed to submit a higher "late" bid after all the others, though it did "not comply with the council's procedures".

Even Dreamstar's revised bid was still only the third highest and was recommended for refusal. Instead, it was entered into a "contract race" which saw the two higher offers rejected.

Dreamstar has now received planning permission to turn the listed building, on Poplar High Street, into a 25-room hotel, expected to raise its value to around £3.5 million. The lucrative permission was given in secret by Mr Rahman's officers, though applications of this scale would normally be decided in public by elected councillors.

The council claimed that the report on Old Poplar Town Hall found "no evidence of illegality or maladministration causing injustice" and that "no elected individuals have been involved in the processes investigated". The Government audit report into Tower Hamlets is now expected after the summer.

Mr Rahman said that allegations of electoral misconduct were the unfounded claims of "sore losers."
Posted by

John Hardon
at 13:44
0 comments

Sunday, 27 July 2014
Since black african rule came to South Africa, Johannesburg has been transformed.

What was until the 1990's a modern, First-World city is now inhabited and run by Africans. These haunting images show how the city has changed. It looks like Detroit, Compton, Camden, East St. Louis, or any other city overrun by Africans. It looks just like North Philadelphia. And West Phildelphia. And Southwest Philadelphia, and Chester, Detroit and NJ, and all the other black majority regions of ex-white American cities.
Posted by

John Hardon
at 18:05
2 comments

Could it be any more obvious how much of a fraud Rand Paul is? In this clip Paul calls for arming the illegitimate Ukrainian coup government and to support the continued Israeli slaughter of the Palestinians. Paul repeats ridiculous talking points about how "Israel has the right to defend itself", even though the Jews started this current conflict over nothing. At least his father Ron Paul stood for non-interventionism and consistent principles but this guy is sounding more and more like your typical Jewed out neo-conservative war fanatic.

The Daily Stormer also has some pertinent comments on this traitor clown.
Posted by

John Hardon
at 17:48
0 comments

And the fifth angel sounded, and I saw a star fall from heaven unto the earth: and to him was given the key of the bottomless pit. And he opened the bottomless pit: and there arose a smoke out of the pit, as the smoke of a great furnace … and there came out of the smoke locusts upon the earth: and unto them was given power, as the scorpions of the earth have power …" —Rev. 9. 1-6
Amazing tiny insect robot spies. The US military has designed spy drones so small that they are starting to look like tiny insects. Insect spies are used to get into areas that they normally wouldn't be able to reach. These secret insect drones are said to help the fight against terrorism/terrorists and help protect us.

Yeah, they look cool and could also make a fun toy, but is this something that could cause concern in the future? People in the New York and Washington DC area have been reporting strange sightings of what were described as tiny machines hovering around different gatherings like the antiwar rally in Lafayette Square last month. A student swore these were not real bugs.

The FBI, CIA and other Jew co-opted government organizations have all denied such claims of having mini spy drones at work. I guess if we generally trust our federal government they would only be used to help keep our nation safe, right? After all, if the federal government organizations in question really wanted to spy on us, I'm sure they'd find less expensive ways.
Did you know that the U.S. Air Force is developing tiny unmanned drones that will fly in swarms, hover like bees, crawl like spiders and even sneak up on unsuspecting targets and execute them with lethal precision.

The Air Vehicles Directorate, a research arm of the Air Force, has released a computer-animated video outlining the future capabilities of Micro Air Vehicles (MAVs). The project promises to revolutionize war by down-sizing the combatants …"



Vanessa Alarcon saw them while working at an antiwar rally in Lafayette Square last month.
"I heard someone say, 'Oh my god, look at those,' " the college senior from New York recalled.
"I look up and I'm like, 'What the hell is that?' They looked kind of like dragonflies or little helicopters. But I mean, those are not insects."
Out in the crowd, Bernard Crane saw them, too.
"I'd never seen anything like it in my life," the Washington lawyer said.
"They were large for dragonflies. I thought, 'Is that mechanical, or is that alive?'"
That is just one of the questions hovering over a handful of similar sightings at political events in Washington and New York. Some suspect the insect like drones are high-tech surveillance tools, perhaps deployed by the Department of Homeland Security.

Others think they are, well, dragonflies — an ancient order of insects that even biologists concede look about as robotic as a living creature can look.

No agency admits to having deployed insect-size spy drones. But a number of U.S. government and private entities acknowledge that they are trying. Some federally funded teams are even growing live insects with computer chips in them, with the goal of mounting spyware on their bodies and controlling their flight muscles remotely.
Jews invent robobugs to help them in their ongoing war against their Christian and Gentile enemies, because they're characteristically an effeminate and somewhat useless nation in ordinary one-on-one armed combat
The robobugs could follow suspects, guide missiles to targets or navigate the crannies of collapsed buildings to find survivors.

The technical challenges of creating robotic insects are daunting, and most experts doubt that fully working models exist yet.

"If you find something, let me know," said Gary Anderson of the Defense Department's Rapid Reaction Technology Office.

But the CIA secretly developed a simple dragonfly snooper as long ago as the 1970s. And given recent advances, even skeptics say there is always a chance that some agency has quietly managed to make something operational.

"America can be pretty sneaky," said Tom Ehrhard, a retired Air Force colonel and expert in unmanned aerial vehicles who is now at the Center for Strategic and Budgetary Assessments, a nonprofit Washington-based research institute.

Robotic fliers have been used by the military since World War II, but in the past decade their numbers and level of sophistication have increased enormously. Defense Department documents describe nearly 100 different models in use today, some as tiny as birds, and some the size of small planes.

All told, the nation's fleet of flying robots logged more than 160,000 flight hours last year — a more than fourfold increase since 2003. A recent report by the U.S. Army Command and General Staff College warned that if traffic rules are not clarified soon, the glut of unmanned vehicles "could render military airspace chaotic and potentially dangerous."
But getting from bird size to bug size is not a simple matter of making everything smaller.

"You can't make a conventional robot of metal and ball bearings and just shrink the design down," said Ronald Fearing, a roboticist at the University of California at Berkeley. For one thing, the rules of aerodynamics change at very tiny scales and require wings that flap in precise ways — a huge engineering challenge. Only recently have scientists come to understand how insects fly — a biomechanical feat that, despite the evidence before scientists' eyes, was for decades deemed "theoretically impossible." Just last month, researchers at Cornell University published a physics paper clarifying how dragonflies adjust the relative motions of their front and rear wings to save energy while hovering.

That kind of finding is important to roboticists because flapping fliers tend to be energy hogs, and batteries are heavy.

The Jew co-opted CIA was among the earliest to tackle the problem. The "insectothopter," developed by the agency's Office of Research and Development 30 years ago, looked just like a dragonfly and contained a tiny gasoline engine to make the four wings flap. It flew but was ultimately declared a failure because it could not handle crosswinds.

Agency spokesman George Little said he could not talk about what the CIA may have done since then. The Office of the Director of National Intelligence, the Department of Homeland Security and the Secret Service also declined to discuss the topic.

Only the FBI offered a declarative denial.

"We don't have anything like that," a spokesman said.
Antichristian, anti-Gentile apartheid Israel is the world's biggest exporter of military drones, used around the world for everything from surveillance to precision rocket attacks on speeding cars in remote locales. Israel's drone program hasn't stirred as much controversy as its American counterpart, but not because their targeted killings are any less fatal. VICE sent Simon Ostrovsky to a drone testing airfield in Israel to find out what their latest eye-in-the-sky can see …
Posted by

John Hardon
at 17:42
1 comments

Keeping the internets safe for Jews
The Jews are scrambling to stem the rising tide of outrage against them and their murderous Jew plots.

We have reached the point where people are simply fed-up with this crap.

Ynet:
According to a new report from AFP, since Operation Protective Edge began two and a half weeks ago, leaving over 600 Palestinians and dozens of IDF soldiers dead, this brand of hate posted online has significantly increased in a country that boasts the largest Jewish and Muslim communities in Western Europe.
"As soon as you talk about Israel, it crystallizes all passions, with up to 20,000 or 30,000 comments sometimes after an article, of which we will only let 5% to 10% through," explained David Corchia, head of an online moderation company of which both Le Figaro and Liberation (French news publications) are clients.
Corchia says that as an online moderator, generally 25% to 40% of comments are banned. Moderators are assigned with the task of filtering comments in accordance with France's legal system, including those that are racist, anti-Semitic or discriminatory.
Regarding the war between the Israelis and Hamas, however, Corchia notes that some 95% of online comments made by French users are removed.
"There are three times as many comments than normal, all linked to the Israeli-Palestinian conflict," added Jeremie Mani, head of another moderation company Netino.
"We see racist or anti-Semitic messages, very violent, that also take aim at politicians and the media, sometimes by giving journalists' contact details," he added.
"This sickening content is peculiar to this conflict. The war in Syria does not trigger these kinds of comments."
Eventually, all of the major sites are just going to remove their comments sections completely, to protect the Jews and the Negroes.
Because we are winning the online information war.
Posted by

John Hardon
at 17:12
0 comments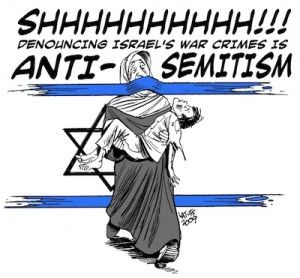 I'm not sure that the English language has the words needed to describe the evil, malevolent, insane, sadistic Jew. This malignant parasitic blood-sucking pest has been attacking Gentiles for eons, most recently as the Jew.

In the Middle Ages--the Dark Ages--the Jew loved to go around, poising drinking water wells, killing off Christians so the Jew could steal what ever valuables the Gentiles had. They also spread the plaque around Europe, bringing it from their Mongol families in Asia, helping to kill millions and millions of Christians who had let this cancerous, diseased organism into their midst.

This wholesale slaughter of us GOYIM delights the Jew, making that tribe of Khazar penis worshipers ecstatic at being able to spread death, misery and destruction to the Gentiles, which the Jew continues to this day by ransacking nations of their wealth, tricking other nations into fighting wars that the Jew, financing both sides, makes a 'killing' off thru their control of central banks.

And wealth stolen from many western nations, held hostage to the biggest SCAM and LIE of the 20th Century, the never-ending lies of the holocaust.

The Jew also destroys nations from within, by their control of the 'entertainment' industry, ensuring that wholesome family fare is rarely available, instead the GOYIM sheeple are fed a steady diet of sex, violence, nudity, more sex and CGI scenes of horrific magnitude, poising the minds of those who pay to see this crap.

Anytime you see a Hollywood movie that has fart jokes or jokes about bodily functions, rest assured it's the evil, malevolent, insane, sadistic Jew that is behind that toxic slop.

These days, the Jew is filled with joy, butchering the peace-loving, indigenous Palestinians who have been getting starved to death so the usurping Israelis can live like Kings on land and property stolen from the Palestinians.
Merely using THE artillery shells, fragmentation mortar rounds, WP and DIME weapons doesn't satisfy the Jew blood-lust, this evil, malevolent, insane, sadistic Jew also uses banned chemical weapons, so the sick bastards can leisurely enjoy watching the Palestinians writhe in pain before dying.

They are also behind the bloody mischief in the Ukraine, with their Jew oligarchs blasting to pieces the Russian speaking people of eastern Ukraine so the Jew can enjoy his favorite sport; murdering en masse GOYIM and stealing their wealth, all the while hiding behind that tired-ass canard, anti-Semitism.

The evil, malevolent, insane sadistic Jew will not be satisfied until they have conquered all of the Earth and turned it into another Gaza, with us Gentiles used for slave work and target practice anytime the Jew feels the need to let off some steam.

From the assassination of President Kennedy, to the attack on the USS Liberty, to the attack on the USS Cole, to the 9/11 False Flag, there is one common thread: the evil, malevolent, insane, sadistic Jew.

They have basically declared war on all non-Jews and its time for us sheeple to stand up for our rights and band together to fight off the evil, malevolent, insane, sadistic Jew.
Posted by

John Hardon
at 17:01
0 comments

By Eric Blair

Remember when our rulers told us that regimes like Saddam, Gaddafi, and Assad were the epitome of evil and must be liberated because they allegedly killed their own citizens? Probably not. Americans have short memories.

I only remind you to let you know that the U.S. and other Western governments have reversed their stance on regimes killing their own citizens. They now fully endorse and support this rule-with-an-iron-fist so long as the victims can be successfully labeled "separatists" or "terrorists".

In fact, they want in on the action. The Pentagon began wargaming this week with the regime in Ukraine on how best to kill pesky citizens in Eastern Ukraine who oppose the U.S. Vice President's son stealing and fracking shale gas on their land.

People who defend their land and families are called "terrorists" when imperial powers want their resources. In turn, Western rulers call violent coups "duly elected" if they pledge allegiance to the IMF.

This situation is creating friction among the world's superpowers not seen since the Cold War. Obama recently expressed concern that
"The old order isn't holding and we're not quite where we need to be in terms of a new order."
Later in the speech he blamed uncooperative nations (read Russia) for standing in the way of the New World Order.

It seems if Russia doesn't get on board with the Western-led world order, these powers are destined to clash in a West vs. East showdown over international banking and the control of gas supplies.

Here are 25 recent events, or data points, that our rulers hope we forget when they blame the collapse of the old world order on Russia:
I'm sure I missed a few. Feel free to fill in the blanks in the comment section below.
Posted by

John Hardon
at 16:53
0 comments

My dear readers, may I ask you write to your governments and representatives in parliament about the scenes of devastation and destruction from the Gaza Strip by the merchants of war, genocide and ethnic cleansing, the occupation soldiers of the so-called "state" of israel, which your American and European governments support with tons of explosives and weapon of mass destruction so that israel can commit more war crimes and genocide and demolish more houses over the heads of Palestinian civilians while sleeping in their homes?
Under the rubble of the scenes of destruction, or the earthquake made by the zionist israeli war criminal forces (ZIWCF), the Shujaiyya and khan Younes, central Gaza Strip and Rafah,
Palestinian rescue crews and paramedics pulled today, Saturday the bodies of 130 people under the rubble of homes completely leveled by Israeli shelling across Gaza Strip, bringing the death toll to 1000. Among the bodies found twenty people from the Najjar family, one whole family extinguished. There are still hundreds missing, fallen, while the stench of decomposing bodies wafts from under the yet unexplored mounts of rubble.

Most of the bodies were recovered from under the rubble of civilian houses leveled as a result of the heavy Israeli air strikes and artillery shelling in As-Shaja'iya and Al-Zeitoun neighborhoods, to the east of Gaza city, Beit Hanoun and Beir Lahia, in northern Gaza Strip, and Khuza'a to the east of Khan Younes.
Posted by

John Hardon
at 16:39
0 comments

By Jim Kirwan 7-26-14


The world has continued to fail to put USI or Israel
on Trial for their global-crimes against humanity.
If such a global event were to ever happen, then here are more unresolved global war crimes that need to be added to those mentioned yesterday…
Calculating the Impossible
A reader writes:
"Don't forget the Young (Jew) Turks genocide of the (Orthodox) Armenians. (1.5 million Massacred in 1915)
Of course, one should also include the entire apparatus of the Corporations and their continual manufacturing of death for money, let alone the job problems for every single worker. Workers are just slaves to them." (Sub-humans are what workers have become world-wide).
"Then ask yourself why there is no draft? Well that would include Jews again and most had to find various ways out, the last time Religious, Medical School, Government and educational deferments, etc were used…
The Day The U.S. Died!
So I tend to think their numbers are underrepresented among front line troops (totally unlike the situation during WWII). As we see in Gaza they are quite human and are killed at quite a rate above what they expected. I'm sure they are reevaluating the whole thing this weekend…
They KNOW where all the tunnels are and it scared them, but then it became an excuse to just go on killing school kids and hospitals water and food etc. It's so bad, they are even allowing some supplies in, in some sort of weird sicko media ploy, "Look we are not so bad afterall "? Ya got to be kidding me!
This has been a death camp for 50 years! Nothing can hide that fact. It all looks so desperate, what are they not telling us about their doomed Zion?
I think it's the fact that they are not reproducing and falling further and further behind racially." (In today's world the Palestinians outnumber Jews throughout Palestine 3 to 1)
"Kids are literally overrunning most countries now, it's become a pandemic of kids: Yet one hardly sees one kid in Israel today, (maybe) they abort their own in some sort of child sacrifice?

What? Some sort of fetal stem cell longevity scenario to overcome incestuous genetic failures? Tay-Sacks disease or some other genetic failure of their race? Something deep is going down."
Semper Fi
Brzezinski's Plan to stop the carnage in Gaza





'The UN was born in 1945; the papers were signed in the War Memorial Opera House in San Francisco. Three years further on, Truman proposed the admission of "Israel" a then non-existent state, to join the UN. Since that day the United Nations has done absolutely NOTHING TO HINDER the Global Zionist designs.

Consequently, Brzezinski's suggestions herein do not go far enough to end the slaughter of the Palestinians. Simply admitting Palestine to a supposed world-body is meaningless, when that body has never shown any spine at all, in anything that in any way might ever interfere with Israel's plans for the world.

The War in Lebanon in 2006 furnished clear and unambiguous proof of all that I just said - and if anything - the UN is even more cowardly today http://rense.com/general73/wde.htm than they were in 2006.

There is no point in having a "UN" when they have claimed the right to control all the weapons in the world: While also claiming the right to total-control over all US border polices while introducing and expanding the massive influx of illegal immigrants that come thru the same borders they are now claiming the right to control.

The UN is also the author of this continuing global crime against humanity which is called AGENDA 21. In light of all of this, which includes the UN's massive FAILURE TO ACT to protect human life anywhere on this planet - (they just announced that NATO has been made the official-military arm of the UN).

Regardless of everything they haven't done - and all their empty rhetoric, not only has the UN never chosen to ever act against the most vicious nations on earth - but they have still not chosen to come between Israel and her desire to genocide the 1.8 million Palestinians and the 1.4 million Ukrainians.

"Admitting Palestine to the UN" is a gross insult in light of everything that's becoming clear now ­ including the fact that it has been the UN all along who has been RESPONSIBLE FOR THE 66 YEARS of torture, murder and imprisonment of the same people which the UN still refuses to protect from death or to even investigate their plight, at the hands of the Beasts of Zion!

If anyone wanted to send a message to Israel: Then that message should come in a full out military attack on Tel Aviv that would level that city to the same place that Gaza has been living in for over sixty years. Maybe then Israel might understand what it means to have a "mutual understanding" about what these crimes against civilians has always been about?

Of course that suggestion is not possible given the state of the world today!

What is possible and must be done is that Israel must be blocked from any and all communication with the rest of the world. Banned from trade with any other nation, especially USI. TOTAL SANCTIONS AGAINST ISRAEL, FINANCIAL, MILITARY OR HUMANITARIAN which would amount to the same thing and could simultaneously send the same message as the leveling of Tel Aviv which is impractical.

The Beast of Zion must be smashed totally if there is to ever be any form of peace anywhere in the world... Israel must be forced to feel exactly what their victims have been living in for the last 66 years - because unless that happens in some form, nothing will ever change - except to get worse for everyone else still living in the world today...'



Mystery Bombings over Ukraine



"Fighter bombers attacking civilian targets in Eastern Ukraine, flying with Ukrainian Air Force markings, have been traced to air bases in Romania, Moldova and Azerbaijan, armed and some perhaps piloted by Poles and even Israelis.
Canadian journalist, Geoffrey West, working with online "plane spotting" groups has identified combat aircraft flying "packages" over Ukrainian air space as taking off from NATO and other facilities.
"What I discovered on Thursday evening using the tracking website… that a number of 'no call sign' flights were detected in the Ukraine/Black Sea region. My friend observed one that appeared to land in Bucharest. I observed one that appeared to land in Chisinau, Moldova."
Others appeared to originate from what were believed to be abandoned air fields in Azerbaijan, facilities identified in 2012 by defectors from the Azerbaijani military, as Israeli bases to be used in an attack on Iran.
This is more than an attempt to avoid detection by Russian air defense radars capable of warning pro-Russian separatists opposing the Kiev junta.
This is a gross violation of international law, of national sovereignty of the nations involved and an unauthorized use of NATO military forces, some under the direct command of General Breedlove, in a clandestine terror war against civilians, many of them Russian passport holders."
There's much more in the full article
http://www.presstv.ir/detail/2014/07/26/372804/mystery-bombing-running-over-ukraine/

These events can be proven beyond a shadow of a doubt, by capturing some Israeli or NATO pilots, then this is the stuff of real, immediate and globally relevant war-crimes that have violated international law­ to start a third world war with Russia and the people of America as their targets this time round.

It's one thing for Israel to maintain their sick wet-dream of world conquest; but committing the entire world to global war to achieve something that is truly sub-human, in the nature of their methodology to achieve that end; goes far beyond every barbarian from Genghis Kahn thru Stalin, Mao and Pol Pot (2 million of his own people died in his re-education camps).

This hypothetical "TRIAL" of Israel should include the disbanding of NATO as a criminal-bunch of international mercenaries that represent no state at all, only "money". The United Nations ought to be disbanded on the basis of their entire history of keeping the criminal forces of the world in absolute and unchallenged-charge, of the planet, for the global criminal elites of the world!

The world must put Israel on Trial for Crimes Against Humanity!

Then maybe the world might be able to breathe again without being under constant threat of slavery, torture or cold blooded murder!

kirwanstudios@sbcglobal.net
Posted by

John Hardon
at 16:32
0 comments